Syrian philosopher Sadiq Jalal al-Azm (1934-2016)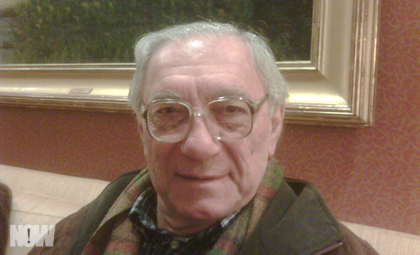 Sadiq Jalal Al-Azm born in 1934 has died. He was a Professor Emeritus of Modern European Philosophy at the University of Damascus in Syria and, until 2007, a visiting professor in the Department of Near Eastern Studies at Princeton University. He was specialized on the work of German philosopher Immanuel Kant and also worked a lot on the relationship between the West and the Islamic world.
In 1969 he was arrested in Lebanon. He fled to Syria only but was jailed in 1970 after he turned himself in. He was charged for writing a book that aimed at provoking feuds among the religious sects of Lebanon. This was after publication in book form of various of his essays: Naqd al-Fikr al-Dini (Critique of Religious Thought) (Dar al-Taliah, Beirut).
His son, Amr al-Azm, told The Associated Press via Skype on Monday that his father died the night before in Berlin, two months after his health sharply deteriorated.
Read his essay The Fight over the meaning of Islam and Orientalism and orientalism in reverse.
see also the profile at Qantara.
Carool Kersten discusses Sadiq Jalal Al-Azm on the Arab uprisings: Critical Muslims: Sadiq Jalal Al-Azm: Muslim secularist talks about Arab uprising.
Here his Boston Review article Syria in Revolt – Understanding the Unthinkable War
See here in the interview on France24 from 2013 on the Arab uprising: