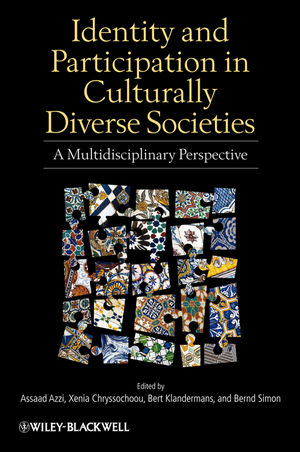 Together with Roel Meijer I wrote a chapter Going All the Way: Politicization and Radicalization of the Hofstad Network in the Netherlands. In this chapter we analyze the shift from a politicized identity to a radicalized identity of (members of) the Hofstad network. Our findings are based on an analysis of texts written by the Hofstad network by Meijer who acted as an expert witness at one of the trials involving the network. We also include my observations and transcripts of chats and online debates that I gathered when I followed the activities of the Hofstad network on the Internet between 2002 and 2005 and conducted interviews with three informants within the network. After introducing the Hofstad network, we provide an analysis of the "assimilationist" discourse and the rise of the Salafi movement as a background for the politicization and radicalization of the members of the Hofstad network. This process is analyzed from a social movement perspective, following Gamson (1992), by focusing on their perception of injustice, the agency of the people, and their identity.
This chapter will be published in Identity and Participation in Culturally Diverse Societies: A Multidisciplinary Perspective edited by
Assaad E. Azzi, Xenia Chryssochoou, Bert Klandermans, Bernd Simon
ISBN: 978-1-4051-9947-6
Hardcover
400 pages
October 2010, Wiley-Blackwell
£75.00 / €90.00
You can order online at Wiley.
Identity and Participation in Culturally Diverse Societies presents an original discussion in an edited volume of how the links between identity, political participation, radicalization, and integration can provide a scientific understanding of the complex issue of coexistence between groups in culturally diverse societies.
Offers a scientific understanding of the complex issue of coexistence between groups in culturally diverse societies
Utilizes original theory which combines social psychology, sociology, and political science
Includes an original and extensive discussion of combining the concepts of identity and diversity
Innovatively and engagingly employs the latest research and state-of-the-art theory
Introduction (Xenia Chryssochoou, Assaad E. Azzi, Bert Klandermans, and Bernd Simon).
Part I Development, (Re)Construction, and Expression of Collective Identities (Xenia Chryssochoou).
1 The Role of Nationalism, Ethnicity, and Class in Shaping Greek American Identity, 1890–1927: A Historical Analysis (Yannis G. S. Papadopoulos).
2 Religious Identity and Socio-Political Participation: Muslim Minorities in Western Europe (Maykel Verkuyten).
3 The Bicultural Identity Performance of Immigrants (Shaun Wiley and Kay Deaux).
4 Perceptions of (In)compatibility between Identities and Participation in the National Polity of People belonging to Ethnic Minorities (Xenia Chryssochoou and Evanthia Lyons).
Part II Collective Identity and Political Participation (Bernd Simon).
5 Winners and Losers in the Europeanization of Public Policy Debates: Empowering the Already Powerful? (Ruud Koopmans and Paul Statham).
6 New Ways of Understanding Migrant Integration in Europe (P. R. Ireland).
7 Collective Identity and Political Engagement (Bernd Simon).
8 Collective Identity, Political Participation, and the Making of the Social Self (Stephen Reicher and John Drury).
Part III Radicalization (Bert Klandermans).
9 Radicalization (Jacquelien van Stekelenburg and Bert Klandermans).
10 Citizenship Regimes and Identity Strategies Among Young Muslims in Europe (Catarina Kinnvall and Paul Nesbitt-Larking).
11 Going All the Way: Politicization and Radicalization of the Hofstad Network in the Netherlands (Martijn de Koning and Roel Meijer).
12 Trajectories of Ideologies and Action in US Organized Racism (Kathleen M. Blee).
13 No Radicalization without Identification: How Ethnic Dutch and Dutch Muslim Web Forums Radicalize Over Time (Jacquelien van Stekelenburg, Dirk Oegema, and Bert Klandermans).
Part IV Integration (Assaad E. Azzi).
14 Immigrant Acculturation: Psychological and Social Adaptations (John W. Berry).
15 Ethnic Social Networks, Social Capital, and Political Participation of Immigrants (Dirk Jacobs and Jean Tillie).
16 Naturalization as Boundary Crossing: Evidence from Labor Migrants in Germany (Claudia Diehl and Michael Blohm).
17 Confronting the Past to Create a Better Future: The Antecedents and Benefits of Intergroup Forgiveness (Nyla R. Branscombe and Tracey Cronin).
Conclusion: From Identity and Participation to Integration or Radicalization: A Critical Appraisal (Assaad E. Azzi).
Name Index.
Subject Index.
Authors
Assaad Azzi is Professor of Psychology and Director of the Social Psychology unit at the Université Libre de Bruxelles. His research focuses on identity, resource-distribution, and the perception of justice and injustice in majority-minority relations.
Xenia Chryssochoou is Associate Professor at Panteion University, Athens. She currently works on mobility, migration and justice and on perceptions of globalization and political participation.
Bert Klandermans is Professor in Applied Social Psychology at the VU-University, Amsterdam, The Netherlands. He is co-editor (with Suzanne Staggenborg, 2002) of Social Movements, Protest, and Contention and co-author, most recently, of the Handbook of Social Movements Across Disciplines (with Conny Roggeband, 2007).
Bernd Simon is Professor of Social and Political Psychology and one of the Directors of the Institute of Psychology at the Christian-Albrechts-University in Kiel, Germany. His research investigates inter- and intragroup processes.
Review/promo
This is a timely, incisive, and groundbreaking book on participation amidst societal change. Its fascinating chapters discuss a set of related topics – identity, intergroup relations, inequality, and migration – providing rich insight into dynamics of inclusion and exclusion. It is a great read that capably charts the course for future research on complex and global social issues.'
— Professor Susan Opotow, City University of New York, US
'This is really a remarkable book on an important, complicated and challenging topic. It is a brilliant example of the fruitfulness of true interdisciplinarity, which is not interested in just being right, but in solving a problem with the serious and open use of contributions from different sources. And it shows that a strictly analytic perspective is not only possible in these soft fields of identity and political engagement, but also the only chance to find a way out of the various traps of more or less open discourses or casual descriptions that we are mostly used to seeing in these fields.'
— Professor Hartmut Esser, University of Mannheim, Germany
'Multi-disciplinarity is extolled by many, but practiced by very few. This international team of contributors moves across levels of analysis, disciplines, and contexts with real intellectual verve. The volume impresses with its genuine and serious attempt to examine identity as a rich latticework of society and subjectivity. The esteemed team of editors – learned scholars all – provide what may prove to be the new social science of identity in society. I am excited by the possibilities.'
— Professor Colin Wayne Leach, Department of Psychology, University of Connecticut, US
'Bridging psychology and sociology, this book demonstrates the importance of self and identity for analyzing and understanding social movements in diverse societies. With essays by some of the most eminent scholars, this volume is a must-read for scholars interested in how identity influences social movement recruitment, activism, and maintenance.'
—Professor Verta Taylor, University of California Santa Barbara, US
'This volume represents a turning point in the study of cultural diversity. Migrations in a globalised world have rendered the question of identity within diversity such a complex matter that it requires the coordinated effort of several disciplines in the social and human sciences. Identity and Participation in Culturally Diverse Societies achieves this coordination through the scientific rigour of an outstanding group of international scholars with the insight derived from the added value of genuine interdisciplinarity.'
— Professor Fabrizio Butera, University of Lausanne, Switzerland